For Sale By Owner?
You certainly don't need to hire a Realtor to sell your home. If you'd like to do it yourself, we can highly recommend George Devine's Nolo Press Book "For Sale By Owner"

Sellers go "by owner" for several reasons:
They Want To Save The Commission
First... you'll be earning the commission yourself, not really saving it.

To save the most on commission, look for a buyer who doesn't have an agent to represent them. Those buyers consider your home because they figure they can get it for a lower price. They offer less because they know you can sell it for less. You're both looking to save the commission!
They Want To Do It Themselves
Nothing wrong with that! And if everything goes smoothly, you'll probably do fine. It's similar to flying cross country. When the weather's good, even a novice can handle the flight. When the weather gets bad, you want an experience pilot at the controls. We solve problems on every transaction we're involved in!
They Want To Negotiate Themselves
Some folks are experienced negotiators.... others believe that negotiations have to be "hard ball". We've found that buyers are put off by hardball tactics... and respond very well to persuasive techniques. Read about the 8 Magic Words we used to negotiate Michael & Andrea Scharff a $50,000 increase in their sales price!
They Don't Realize All That Realtors Do
Our marketing proposal shows you how you'll profit when you hire us to represent you. Here's what Samuel and Mary wrote about our services. Interestingly.... they paid us a bonus for doing such a great job for them
Interested in finding out how our extraordinary Seller Brokerage Program will benefit you? Call 510-526-6668 or 800-887-6668, fill out our information request form, or email ira@berkeleyhomes.com for more details!
We had bought a sign For Sale By Owner, and wanted to sell our house by ourselves...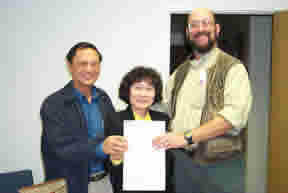 Thank you very much for the excellent service you provided us for the completing of the selling process of our house, located at 1620 Richmond Street, El Cerrito, CA 94530.

Before meeting you, we had bought a sign For Sale By Owner, and wanted to sell our house by ourselves. After attending your seminar at Nolo Bookstore, Berkeley, we were convinced that an established marketing agent like your team would be the way to go.

Your philosophy of revealing full documentation not only in presentation binder but also on the internet is definitely a win-win approach for buyer and seller alike. Your timely guidance and professional advice, from the expert opinion of an author on real estate, is highly appreciated.
We recommend your service to anyone who can use the help of honest and experienced professional in real estate.

Sincerely

Samuel and Mary
Gayle and I would like to thank you for all the great work you did in marketing our home and the remarkable price you brough in... as you know from my reaction, it greatly exceeded my expectations (more...)
Harry & Gayle Willett
625 Curtis Street, Albany
Carol and Ira you were both wonderful to work with - always stating clearly and calmly what you needed us to do next and providing us with ample information and our options succinctly outlines so we could make our decisions easily and quickly. Your general attitude and seasoned negotiating skills reduced our stress factor by 90%. And last but certainly not least you sold the house in an amazingly short period of time and for better than asking price. We are most grateful!. (more...)
John Rinn & Rebecca Fuller
419 Alcatraz, Rockridge, Oakland
I want to sincerely thank you for the superb and professional way you handled and sold my home at 5848 Ocean View Drive

The sale was fast, easy, and over the asking price. It doesn't get any better. Call Ira an Carol, or call me at 800-459-7886 (more...)
Joan Trombley, Residence Club
5858 Ocean View, Rockridge, Oakland