About Us - Ira & Carol Serkes
What we're about!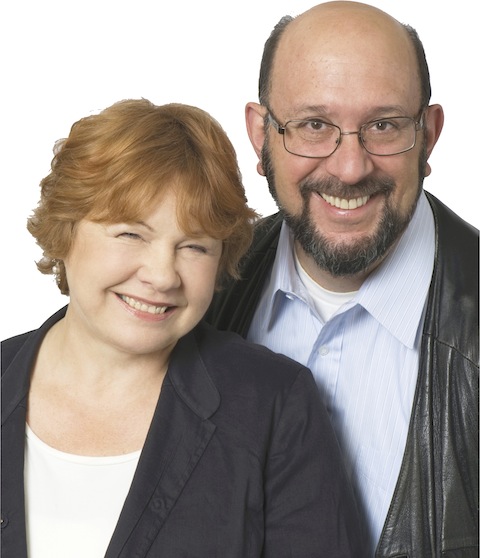 The business photo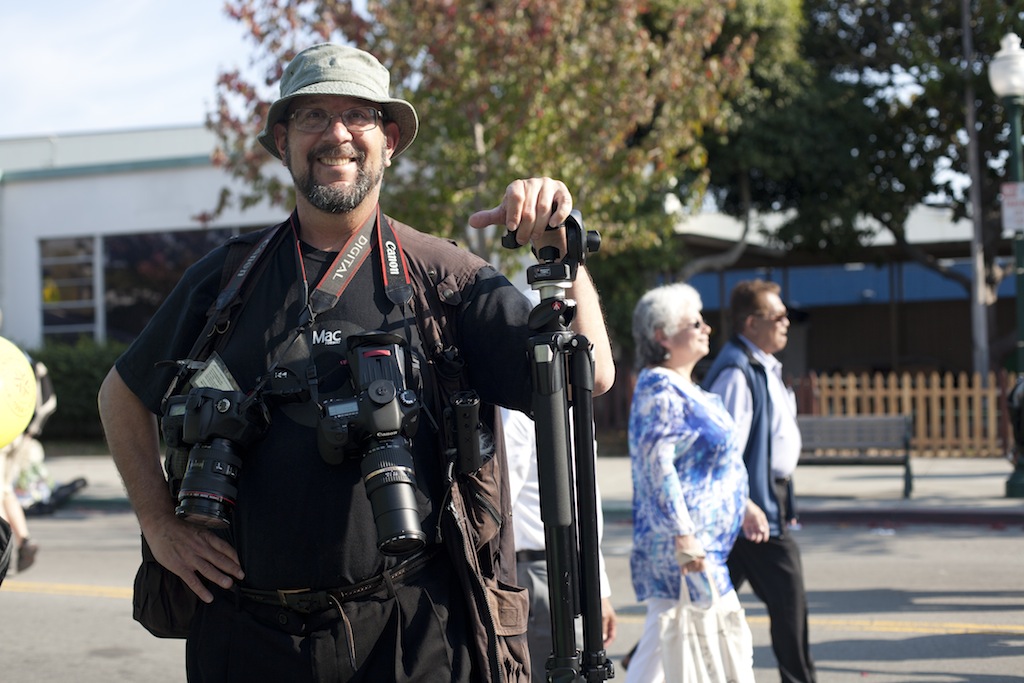 The real me!
Well, you probably know just about everything about us from our interests, but here's some more.

First... why a vest? I'd like to tell you that it all started growing up in The Bronx, when my father, Max Serkes, would give me... in his strong Russian accent... the same advice he took when he was a teenager "go vest, young man!"

But that never really happened.

We tried using sweaters or sports jackets... but I carry so much gear that the pockets sagged! Not surprising, since I usually carry a lockbox key, MiFi card, iPhone, note cards, post-its (don't leave home without it) and more! I thought that a vest might work well, so bought a nice fabric one from Royal Robbins on Gilman Street. Everything fit just fine... but the cloth vest didn't hold its shape well. We were attending a real estate convention in Las Vegas... and Carol found the perfect leather vest at Wilson's Leather It just worked great.
But now there's more! My friends John & Ellen Pinto hosted a dinner at One Market in San Francisco, where I met their friends, Peter & Susanne Rundberg of Fog City Leather. Peter made me a custom black leather vest (aka Ira's Purse). I love the vest so much, that they made me a beautiful brown one too.

We enjoy scratching the cats Poudini & Baby T (short for Baby Terrorist).
Lucy adopted us from across the street. Gouger, Snidely, Beau and Lucy the Cat are now gone. Lucy's parents (Marybeth and Tony and sons) are great, but her brother and sister cats and dogs were bugging her too much, so she decided to have us adopt her.

We really enjoy being with each other, eating out and going to movies (I bet you could tell that from our web site), travelling, eating spicy foods, riding on steam trains and photographing Art Deco architecture.

Carol's British (born in Newcastle-on-Tyne... and now a proud American Citizen) and Ira's Yiddish!, which makes for some interesting times.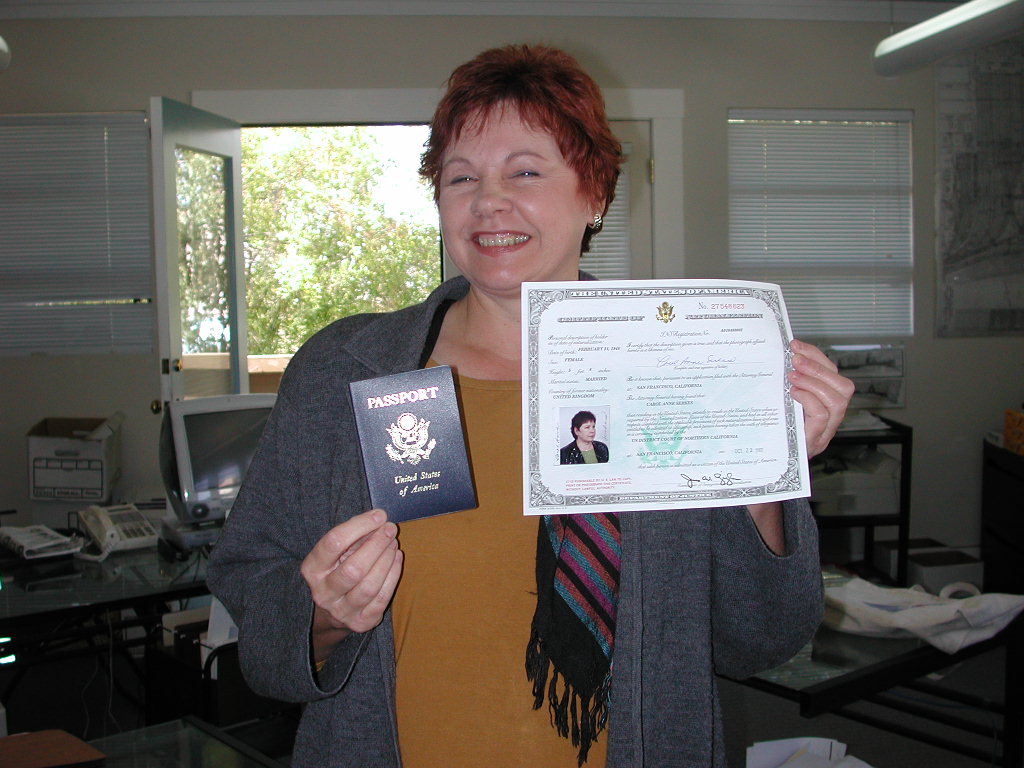 We like to travel, and have been focusing on "infill" travelling the past few years - Colorado, New Mexico, Arizona, Utah, Missouri & South Carolina . I'll have been to all 50 states once I visit Alaska and North Dakota.

I used to say that we've been as far west as Mendocino, but in 2003 we went to Australia & New Zealand, where we climbed the Sydney Harbor Bridge for Ira's birthday!. We've and have been as far east as Budapest, Hungary (on a trip to Prague, Vienna & Budapest). The current count is about 30 countries (including one which no longer exists) and about 500 cities.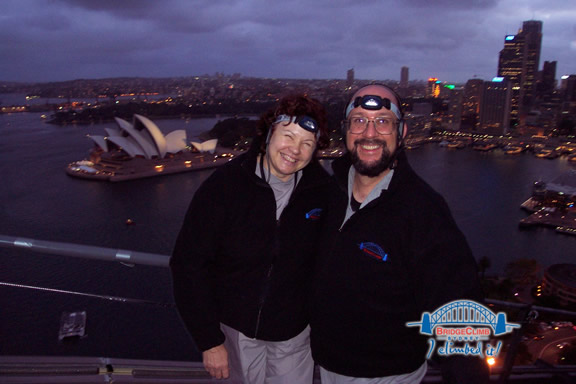 Carol says that "there's nothing Ira likes more than being in a new city with a bunch of guidebooks and maps" and I'd have to say that she's right. I'm trained as an engineer, and always love reading maps and guidebooks and figuring out how to see 12 hours of sightseeing in 6 hours. That's why I enjoy guidebooks so much.

Ira's a train buff - enjoys riding on trains, taking pictures of them, and listening to the whistles.

Carol has been an avid gardener in the past, but now really enjoys reading.

Ira speaks Bronxese, New Yorkish, Spanish, Macintosh, PDP-8 Machine Language, and Fortran. He also studied Hebrew and Arabic, but found that he was a better Realtor than linguist. Carol was born in Newcastle-On-Tyne in England, so speaks American English reasonably well. We're the British - Yiddish team!

Ira thinks that any place in the great outdoors is fine as long as it's not more than a mile or two from the car, and within an hour or two from a decent cup of coffee. Our cousin Mimi, on the other hand, is a rock climber, and we had a great time with her in Yosemite (she even climbed Half Dome.) Fran Lebowitz said that "the great outdoors is what you see on your way from the apartment building to the taxi"... I tend to agree.

Ira's been rediscovering his past. Met met Mimi when she called in mid 1996 to say she's in town, and would we like to get together? We said sure, and though I've only seen her a few times, it was like we'd known each other for years.

A few years back, Ira got an Email from another Serkes, asking if we were related. That inspired me to search on the net to see how many Serkes' I could find. I sent out about a dozen Email messages, and within a day got a call from someone who said we're related! Within a few days, I found another 20 family members I didn't know existed. Wow!

Ira Serkes, grew up in The Bronx, graduated from The Bronx High School Of Science , received a B.S. in Chemical Engineering from The Cooper Union, and a M.S. in Chemical Engineering from the University of Massachusetts in Amherst. He worked for 10 years as an engineer for Chevron Research, and holds two patents for his research. He teaches Realtors how to use computers to better serve their clients.

Carol Serkes is trained as a para-legal and has been affiliated with one of the Bay Area's largest law firms.

We're fortunate in that our referrals from past clients are so bountiful that we only work half days. It doesn't really matter which 12 hours I work, but I tend to start at 10 AM and work till 10 PM.

Ira & Carol Serkes