Fine Homes & Estates - Handcrafted Real Estate
As our motto states, Carol and I provide our clients with "Hand Crafted Real Estate Service" .. in effect "bespoke" representation and marketing.
All our fine homes, whether designed by Julia Morgan or John Hudson Thomas.. a Spanish Mediterranean or a Craftsman... are featured as a renowned property!
Our marketing is specifically created to show buyers what makes your home unique. We highlight details and features to attract well qualified buyers.
Our international reach has attracted buyers from China, Australia, the Mid East, South America and Europe.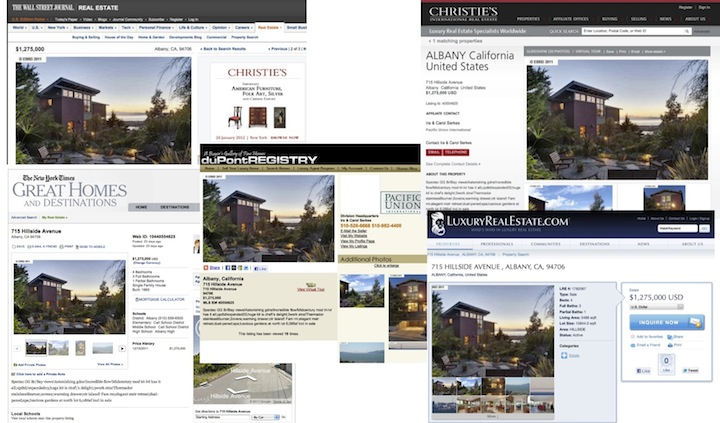 Christie's International Real Estate, Luxury Real Estate, The Wall Street Journal and The New York Times are some of the sites which feature our fine homes and estates' photo portfolios.
Here's the link to see which fine hand crafted homes you can buy right now! Each property has a feedback form so you can let us know which ones fit your lifestyle!

Not only have I been Certified as a Luxury Home Marketing Specialist , but I've had the honor to speak at the Leaders In Luxury Annual Symposium, an invitation-only education and networking event ... details below